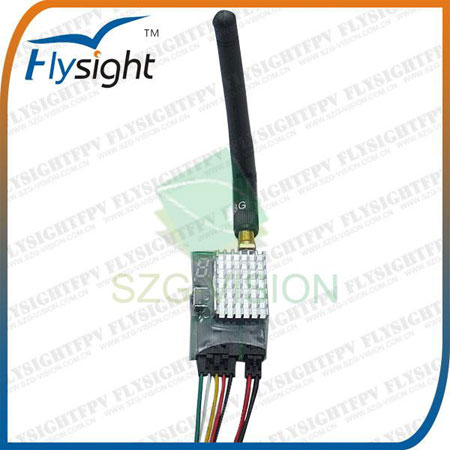 $ 91.99 $ 82.99
5.8GHz 200mW Video Transmitter (HAM)
FPV58103
Overview
.Key Features
Channel button for easy changing
Current channel display
Channel memory function saves current channel after power-off
Frequency band can be selected by user
Very light and ultra tiny
.Overview
This 32-channel FPV wireless transmitter and receiver combo uses the latest technology to give you a lightweight and small video transmitter. Another great feature of this 5.8GHz transmitter is that is comes with a pushbutton that you can use to set the channel. No more complicated switches to adjust to get the correct frequency. And the last used channel is always stored so you don't need to set the channel each time you turn your transmitter on.
This small but powerful 5.8GHz 200mW transmitter gives you a range of up to 2000m with just the stock antenna! And the advanced, built-in regulator allows the transmitter to accept a very wide power input range.
Notice: The use and operation of this product in Canada may require an amateur radio operators license (HAM license). It is the responsibility of the purchaser to ensure they are complying with Industry Canada laws and regulations. Hobby Home will not be held responsible for the improper use of this product. We encourage all users to educate themselves about safe and responsible operation of aircraft piloted first person view (FPV).