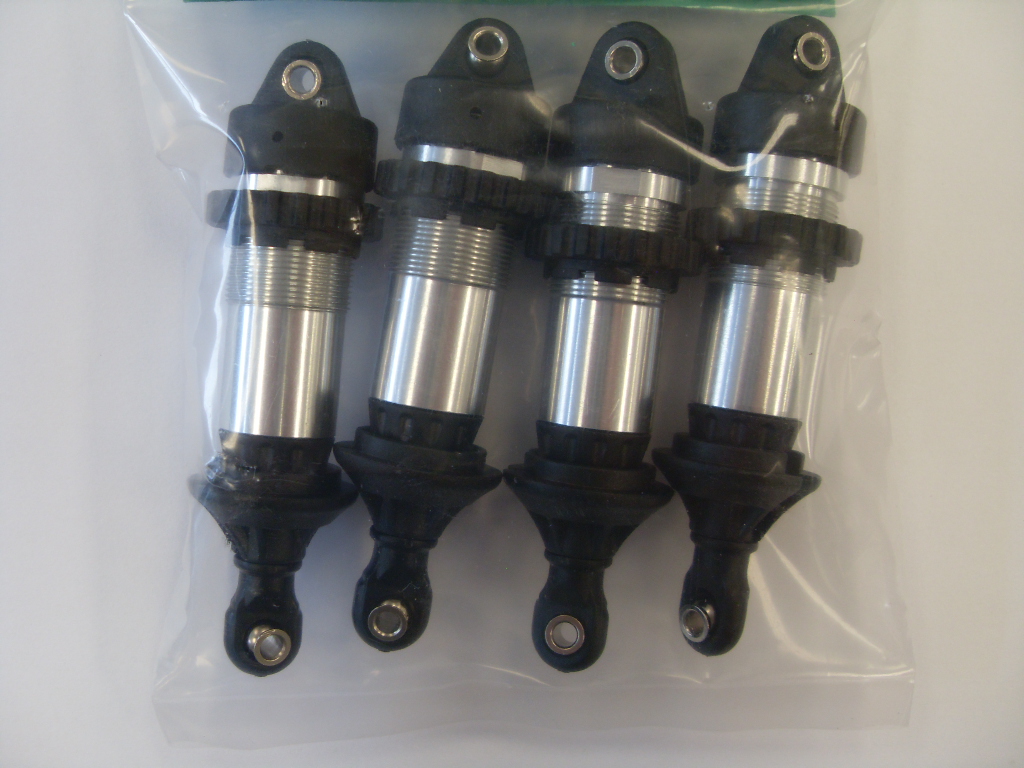 $ 79.99 $ 59.99
Aluminum GTR Shocks (4)
TRA5460H
Features
Precision-machined threaded aluminum bodies
Oversized, easy-to-turn preload collars
Exclusive X-ring seals for better sealing with less friction
Overview
Now available for all Revo, E-Revo, Summit, Slayer, and Jato models: GTR shocks in brilliant silver ! Whether you're looking for the ultimate in damping performance and consistent lap-after-lap control, the  GTR shocks are the perfect replacement to your model.
The GTR design features a machined, threaded aluminum body with an oversized spring collar for easy and precise preload adjustments. The spring perches are vented to help prevent dirt from packing around the X-ring seals, and hard-chrome shafts resist stiction for smooth action and consistent performance. Inside the shock, volume-compensating bladders are used to ensure perfect damping throughout the travel range.
GTR shocks are sold fully assembled in sets of four complete without silicone fluid.