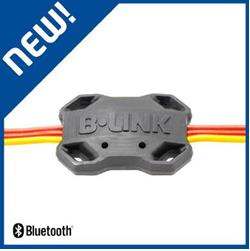 $ 74.99 $ 59.99
Castle B Link Bluetooth Adapter
CSE011013500
Castle Creations B Link Bluetooth Adapter for Apple iOS Devices
With the Castle Link, you can use your Windows™ PC or Apple iPhone™ to easily program your controller. Adjustable settings include:
Throttle
Braking curve
Drag brake
Auto LiPo cutoff
Punch Control
Reverse Type
Motor Type
Additional Castle Link benefits include:
Access to all firmware updates, including added features sets released from Castle Engineering, at no charge
Intuitive Demo Mode capability
Ability to save setup profiles for later use
Castle Link includes all code for all Castle Link compatible hobby products in one convenient download. Beta and standard releases, including most of the prior versions, are available to users in this bundle.
Note: Castle Link software requires a Castle Link USB or Bluetooth Adapter – sold separately – and a computer that is running Windows or an Apple mobile device. Castle Link is compatible with Windows Vista, Windows 7, Windows 8, Windows 10 and the latest iOS.
Macintosh desktop or laptop users may take advantage of software such as Parallels Desktop, VMware Fusion, or Apple's Boot Camp along with Windows Vista, Windows 7, Windows 8, or Windows10 to run the Castle Link software, provided the Macintosh has an Intel processor. Macintosh installation is not supported by Castle Creations.